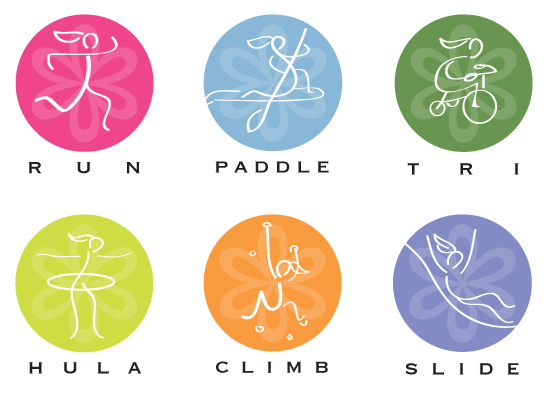 Are you ready to CHASE your SANITY, laugh until it hurts and walk away with bragging rights and a super cool Schwag Bag?
Come celebrate all the things WOMEN RUN!
Start and finish together as a team (matching outfits encouraged!) and cheer each other on during the course, but each person must complete the course for actual bragging rights and to take away a super cool schwag bag!
SO ABOUT THE COURSE…
RUN approximately 2 mile (extended by request!) from the scenic North Lawn of Fort Adams to a beach where you will kick off your shoes, jump onto a paddle board and…
PADDLE your way around a buoy and back to the beach. There are two buoy options – you pick the distance. (made longer by request!)
RUN back to the North Lawn where you will…
CLIMB a military grade rock wall. Great photo opportunity!
RUN through the fort to an obstacle we call
TRI… To some of you that means run, bike & swim, but to WOMEN who RUN it means HULA HOOP, TRICYCLE, and complete a three legges race (all while wearing high heels!).  Laugh your way through this last stretch of multi tasking obstacles sure to test your sanity skills. This year, we moved this portion of the course to the front lawn so the Sanity Chase has become one of the best spectator events around!
And finally…
SLIDE your way down our chocolate sauce covered slide to cross the finish line for a photo finish you are sure to prize!